Precise, highly efficient, and fit for the future
The new hx pump generation
Pump technology plays a central role in processing reactive polyurethane components, where precise metering, reproducibility and efficiency are key. Hennecke's new HX pump series, a specialist in-house development, marks another important milestone in polyurethane processing: It is the very first axial piston pump to be produced exclusively for polyurethane applications, offering users real added-value.
Hennecke has always offered an extensive range of first-class pumps in different series. But as the global market leader in PUR technology, Hennecke is entrusted with giving its customers highly specialized solutions for pump technology, just like with its mixhead portfolio. Concentrating on processing aspects and market requirements, Hennecke's application experts have developed a completely new pump generation in the last two years, which is to be manufactured at the company's site in Sankt Augustin, Germany. Here, the focal point is a precise, highly efficient, and future-fit metering line, ready to meet the requirements of the 21st century: the new HX series.
Powerful 'built-in' cooling – enhanced durability
The modern HX product line is impressive. The enhanced pump housing design has a new bearing seating which allows for maximum flow around the bearing. This ensures efficient heat dissipation whilst at the same time preventing a rise in the reactive media temperature. "In multiple tests, we have demonstrated an effective flow of heat between the functional surfaces and the pump housing, even at maximum operating points. Comparable measurements from conventional pumps on the market show that heat often builds up here even at room temperature and comparatively high temperatures are reached inside and around the housing," reports Helmut Duschanek, Senior Engineering Director at Hennecke. Thanks to its effective cooling capacities, the new HX has significant reserves, even in unfavorable operating conditions with comparatively high ambient temperatures. As the surface temperature of the rolling elements is also considerably reduced during operation, the new pumps' temperature development provides further benefits in terms of durability, particularly regarding chemical degradation from polyol materials.
Added-value through greater pressure resistance
The pump's pressure resistance reaches up to 16 bar with open circulation. This is up to 60 percent higher than comparative models by competitors. Operating with open circulation brings a clear advantage in terms of process technology. Combined with the open pump construction and the resulting improved suction, this is particularly beneficial when using highly viscous polyols. And it may even mean that pre-pumps are not required, depending on the application.
Smart sensors for process monitoring
As well as its extremely broad application range, the HX series features state-of-the-art sensor technology thanks to the smart integration of digital functions. "To ensure for example that the process parameters can be recorded 'on the spot', we have incorporated pressure and temperature monitoring into the pump housing. The pumps also have internal sensors," explains Helmut Duschanek. These include a distance sensor for monitoring the pump bearings, an important feature for predictive maintenance work. The long-term goal is to expand the use of intelligent sensor technology, for example to advise of upcoming maintenance measures in advance.
Boost efficiency and save energy
The new HX product line also scores points for sustainability. The pumps' increased efficiency is ultimately conveyed through an optimized energy balance in the entire system. Chemical systems using bio-based and recycled content polyols can be processed easily too. Low noise emissions during operation are another plus point for the pump. Factors such as the easy-toservice design with an integrated safety valve, and the guaranteed supply of spare parts in the long term ensure that service measures can be planned. This is particularly advantageous for customers with complex application scenarios or high production volumes.
The new HX series has been available since July 2022 in sizes HX06, HX12 and HX28, exclusively for Hennecke's new generation metering machines. The HX portfolio will be extended in the future to include even more sizes.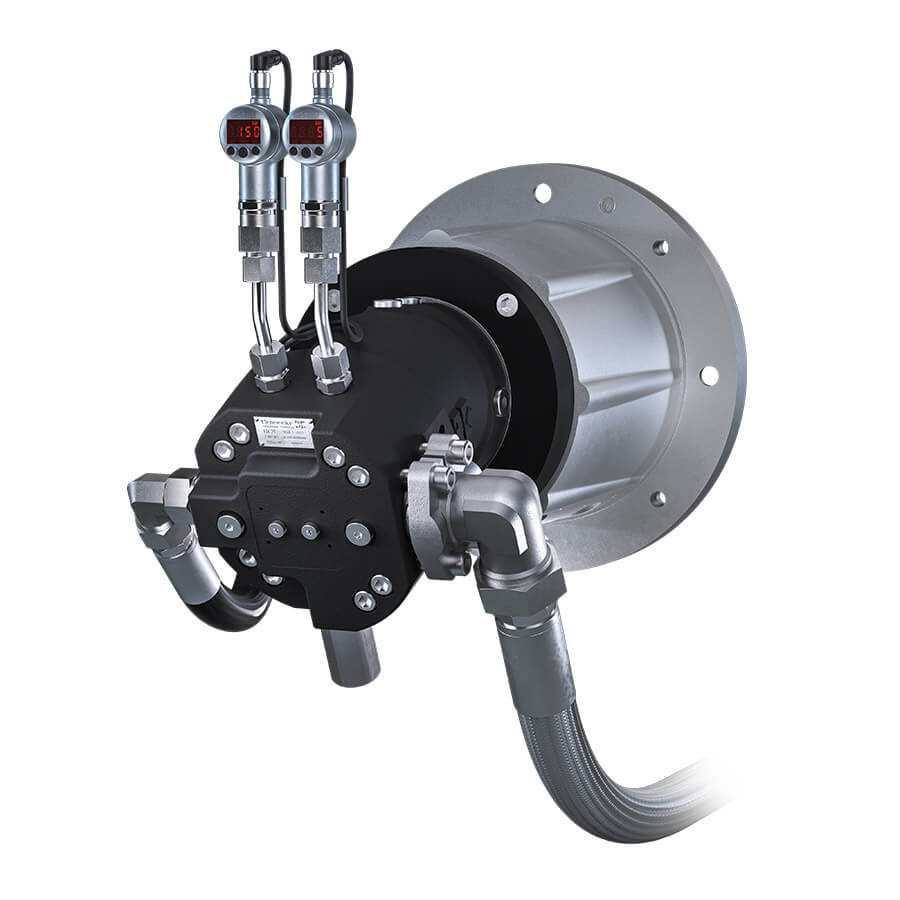 The HX metering pumps: Pressure and temperature are continually monitored using internal sensors.
---
Download - Issue 122 (PDF)
You will need Adobe® Reader® that you can download here for free.